Results of Easter art competition!
In the first issue of isleham.com we challenged our younger readers to produce an A4 Easter picture using any choice of media. The pictures were judged in three age groups - under 5s, 5 - 9yrs and 10 - 15 yrs with book prizes being awarded to all winners and runners up.
The results for this first competition were as follows:
Under 5yrs - Winner Dylan Yellop aged 4yrs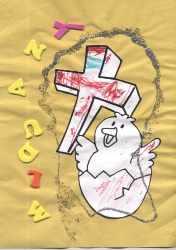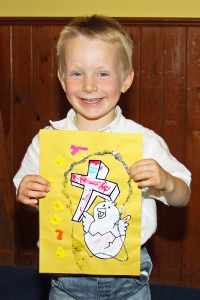 Above: Dylan Yellop's entry - winner of under 5yrs
5 - 9yrs - Winner Annabelle Riley aged 7yrs. Joint runners up Lottie White aged 6 and Eve White aged 8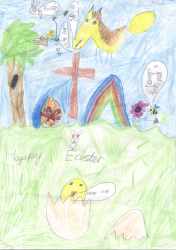 Above: Annabelle Riley's entry - winner of 5 - 9yrs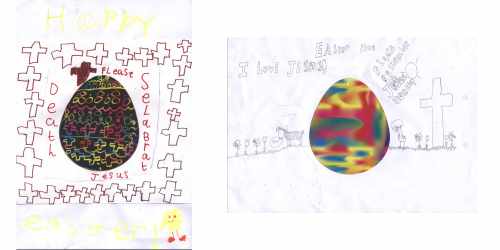 Above: (left) Lottie White's entry & (right) Eve White's entry - joint runners up of 5 - 9yrs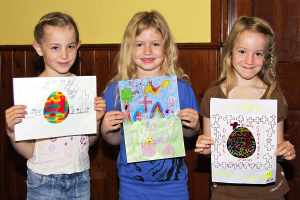 10 - 15yrs - no entries.